Mexico is a country rich in natural resources with oil being the nation's most precious commodity.
Mexico has canceled existing sugar export permits to the United States in a dispute over the pace of shipments, according to a letter seen by Reuters, in a flare-up industry sources said could temporarily disrupt supplies.
The dollar 38 centavos to close at a selling price of 22.16 pesos on Tuesday, at the Mexico City currency exchanges.
General Motors will sell its underperforming European operations to France's PSA Group in a deal valued at $2.2 billion, the two companies announced early Monday.
The Mexican peso hit a fresh record low Wednesday a day after Ford said it had canceled plans to build a new plant in San Luis Potosi.
Wells Fargo & Co. fired the head of its consumer credit-card business and three other senior managers as the bank's board examines how abusive sales practices spread through branches before spiraling into a national scandal last year.
The "gasolinazo" or rise in gasoline prices, as well as tax increases set by the Mexico City government, will elevate the prices of several commodities between 5 and 8 percent.
Apple, the most valuable brand in the world for the past five years, has yielded the top spot to Google, according to a new report.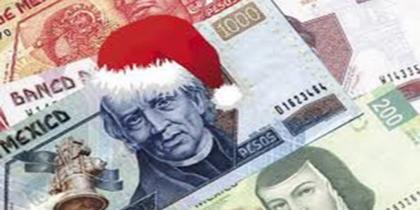 A large Mexican chamber of commerce stated on Monday that the current unfavorable economic situation is not an excuse for companies to delay employees' Christmas bonus.
US President is reportedly considering a 20 percent tax on Mexican imports to pay for a wall along the U.S.-Mexico border.
México maintains its position as a reliable destination for investment, according to President Enrique Peña Nieto.